Collector : Christine Chan
Location : Malaysia
Number in Collection : 5869 different red packet sets from year 1900s till latest 2018 and still growing.
Website : http://angpow888.weebly.com/
Facebook : https://www.facebook.com/angpow888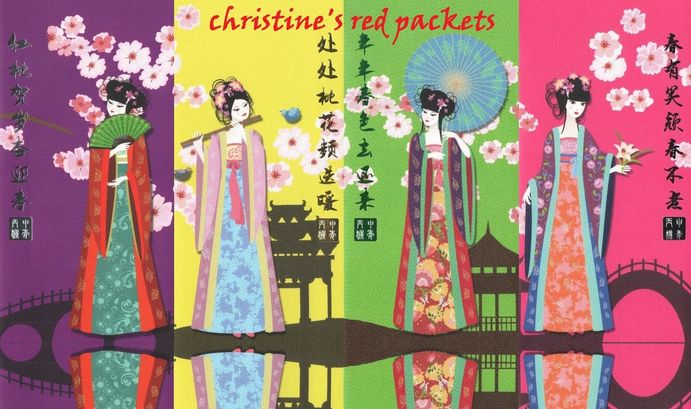 Christine Chan is a dedicated red packet collector from Malaysia that has start her collection for decades. With help from her friends and family, Her collection spans from early 1900s till the latest years (which in time of writing is year 2018 – the year of the dog.)
Initially Christine had start sharing of her red packets in personal Facebook album in year March 2014, over time her collection grows and she expand her collection to a dedicated Facebook Page (Angpow888) in April 2015. The following year she also open a dedicated website for her collection at Weebly.